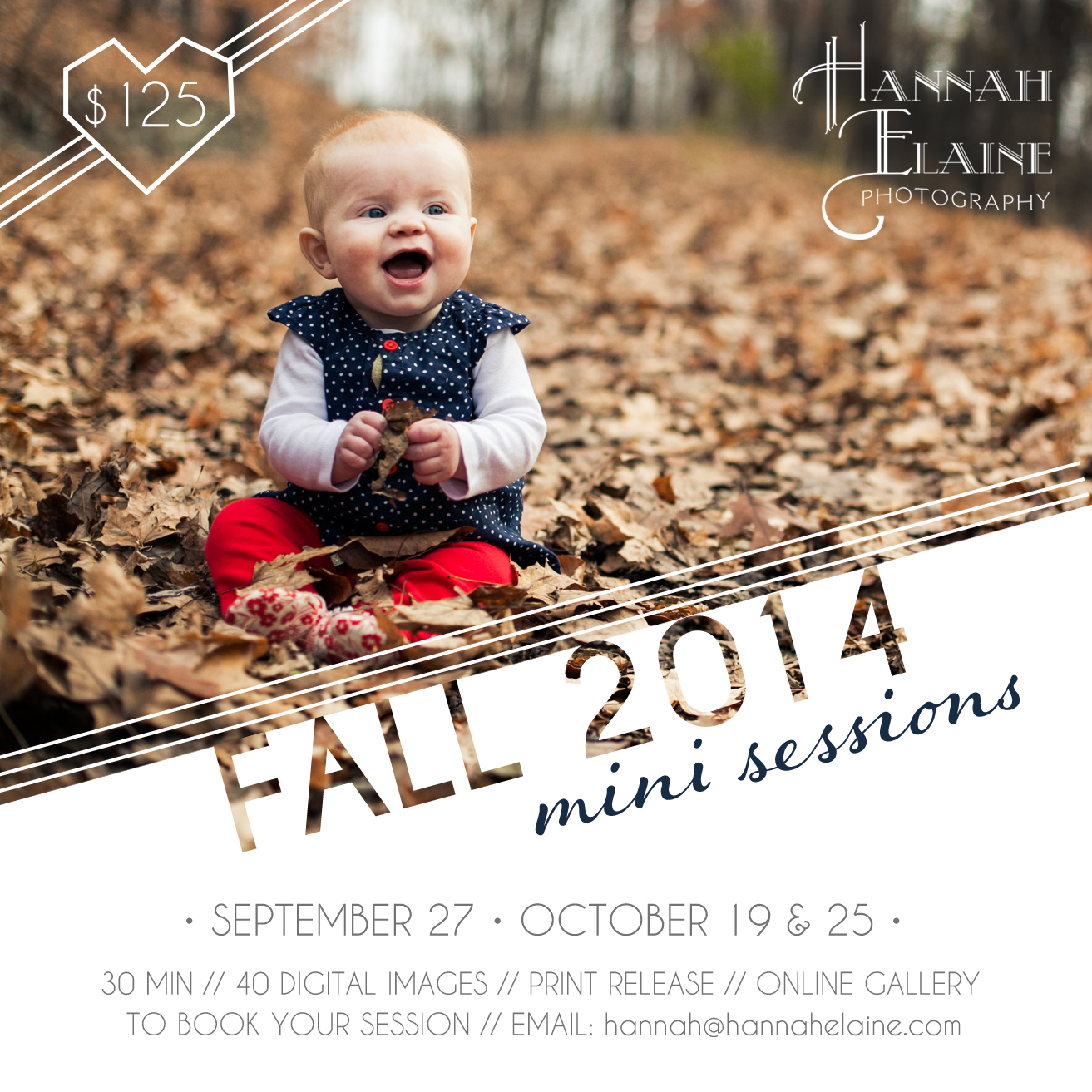 it's almost time for fall mini sessions! now booking 30 minute sessions — limited slots available on each day so let's get you on the schedule asap!
saturday, september 27th at Ellington Agricultural Center. Sunday, october 19th & saturday the 25th (location TBA).
click on the contact link at the top of this page to inquire about availability and to book your session!
hannah